Near Prague, perfect for business and relaxation
Family hotel near Prague
Our cozy, comfortable Family Hotel is located in the middle of a Natural Park, in the historic village of Okoř well-known for its 13th Century ruins (Okoř Castle), 20 min from Prague downtown and 10 min from Václav Havel Airport Prague.
We were surprised to find such a nice place. The room was nicely decorated and cozy, the whole atmosphere in the hotel is home-like. The hotel's restaurant was amazing too - the quality of the food was superb. The hotel is very close to Prague Airport. The staff is very friendly, and the hotel also features a nice garden and terrace.

Igor, Alfei Menashe (IL)
10.0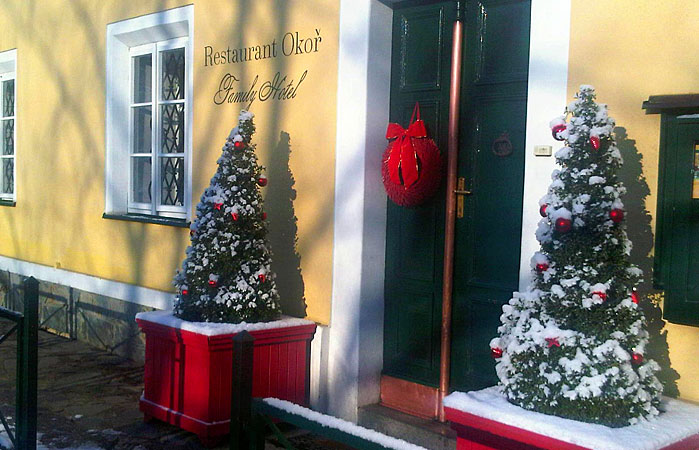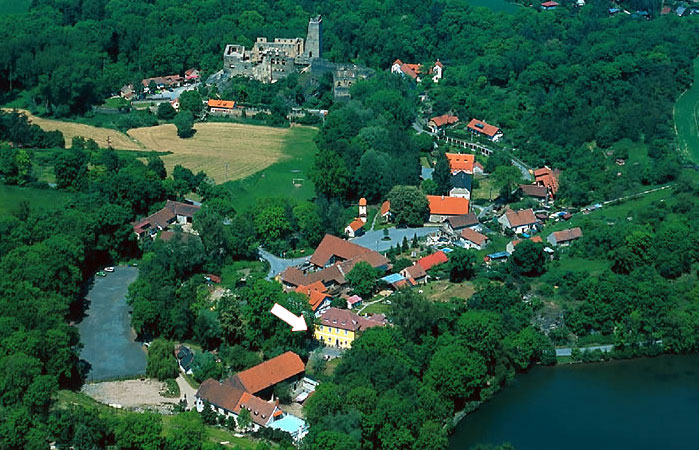 Very nice family feel to the hotel. Reception very welcoming. Excellent location for catching an early flight (10 minutes to airport) though outside the noisy airport area.

Leah, Coronado (US)
10.0
Relaxing and friendly atmosphere, nice people, access to the garden with views to the castle tower. Freedom feeling belongings for relax in any weather (appartment No4). Definitely suitable for more days to fully use what hotel offers. Do not forget to visit the castle ruin and if you have a time, rent a hotel bike and explore the area. Car is essential to have pleasant stay and easy access to Prague. Free parking in front of the hotel.

Ladislav, Brno (SK)
10.0
This is a wonderful small old hotel that is family owned. The owner is there to help with anything and the staff was great. The locals use the restaurant and are fun to chat with. The food was superb. It is located in a small village and has a great atmosphere. The room was small and clean with antique furniture which added to the at home feeling. We really enjoyed our stay here. English is spoken.

John, Bruckberg (DE)
7.9
Very peaceful picture postcard village just outside Prague. The staff are incredibly helpful and friendly. We borrowed bikes from the hotel and checked out the local castle! EXCELLENT food in the restaurant...

Dominique, Prague (CZ)
10.0
The Hotel Okoř's restaurant features a terrace where international dishes and typical Czech cuisine can be enjoyed.
Access by Car


Direction to the Václav Havel Airport Prague
(motorway to Chomutov-Kladno)
2nd exit (exit 5) after the airport
(at the petrol station)
Direction to Velké and Malé Číčovice
Direction to Okoř

Parking


Free hotel parking spaces available.
Contact us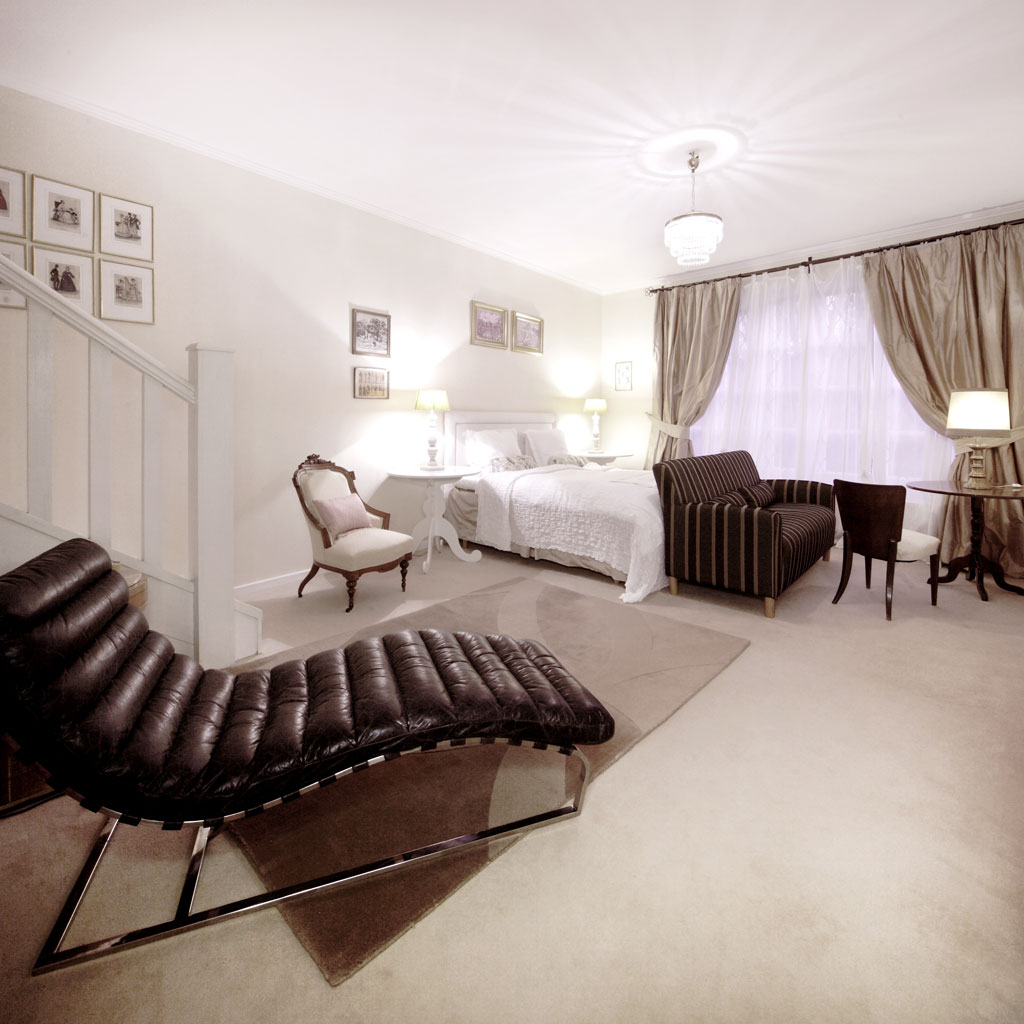 Activities


Cycling (bikes available for free), Hiking, Horseback Riding, Billiards, Massage


Internet


Free wi-fi available in all areas.
General


Relaxing living rooms with flat TV, billiards, magazines. Designated smoking areas. Fireplace, barbecue.


Languages spoken


English, Czech
The lush and beautiful garden invites guests to relax.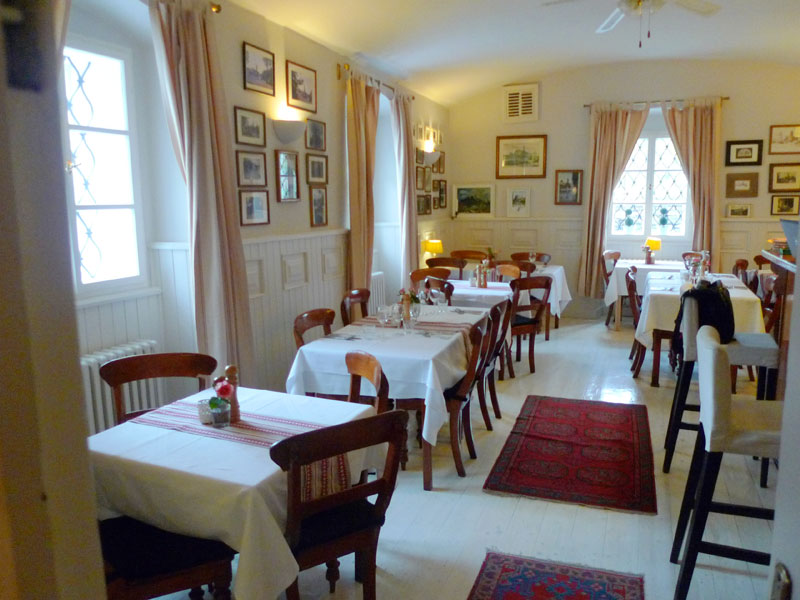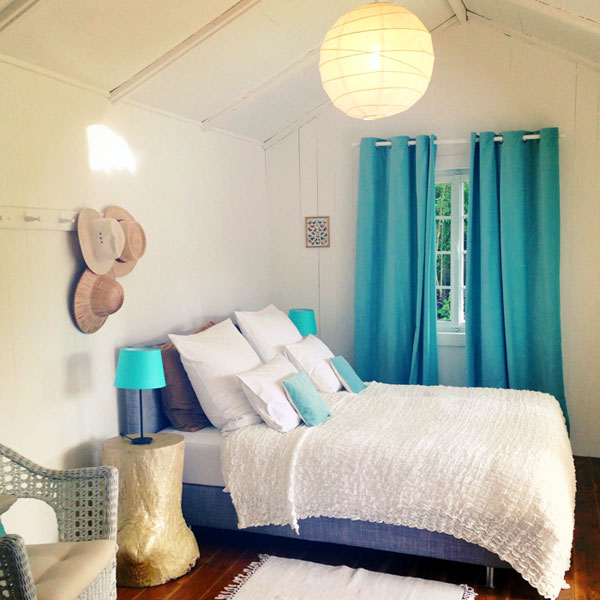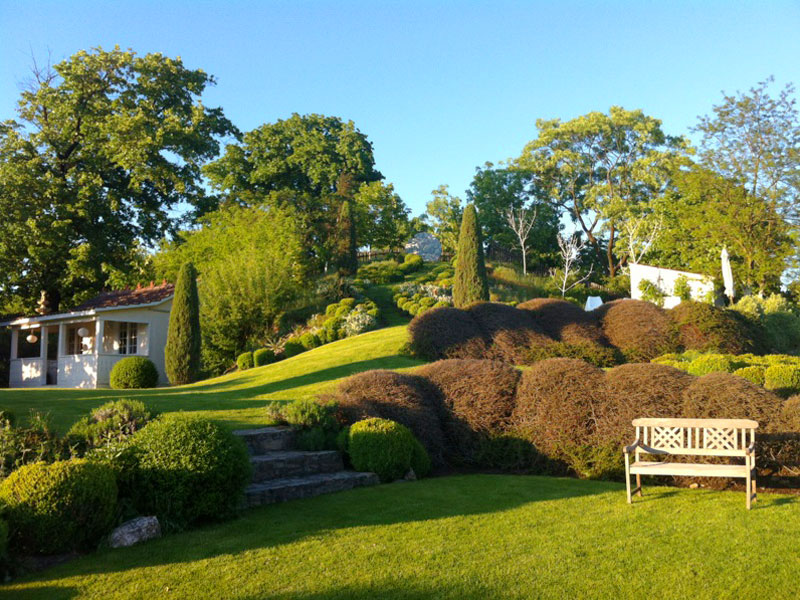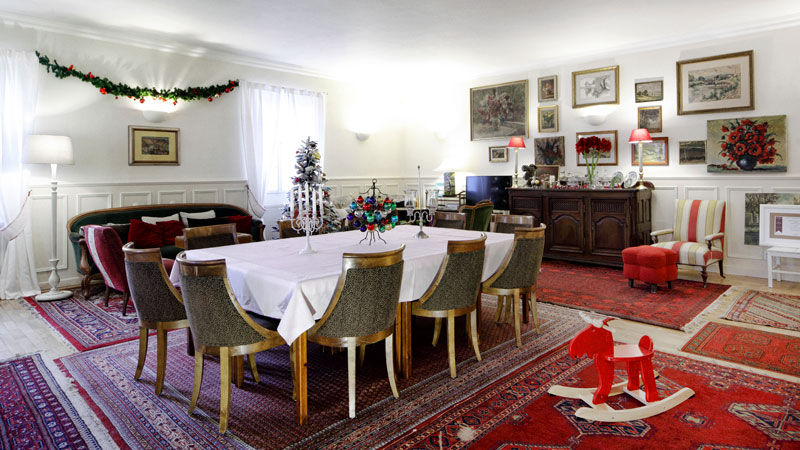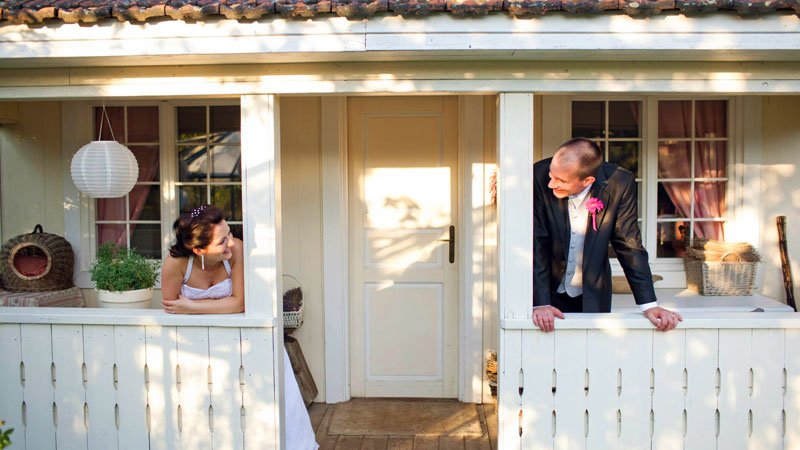 The Okoř castle is open to the public, tours available. The natural park and its small lake are perfect for hiking and biking (bikes available for the whole family free of charge).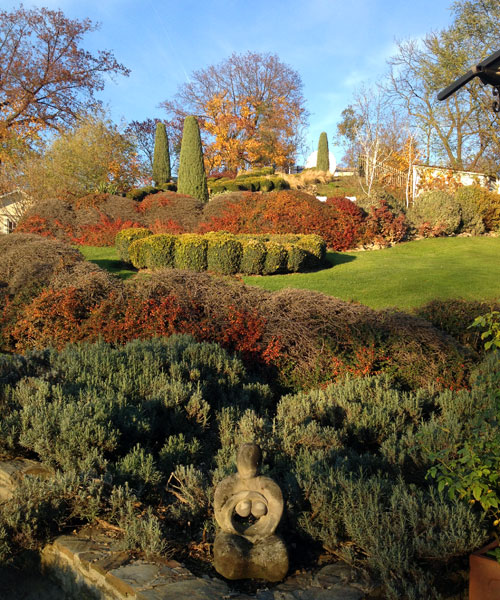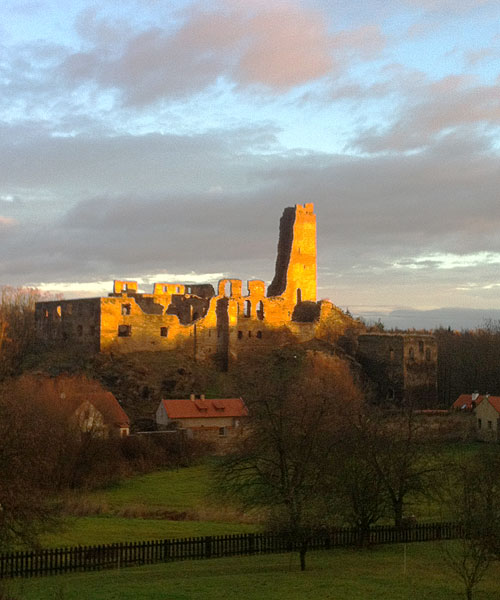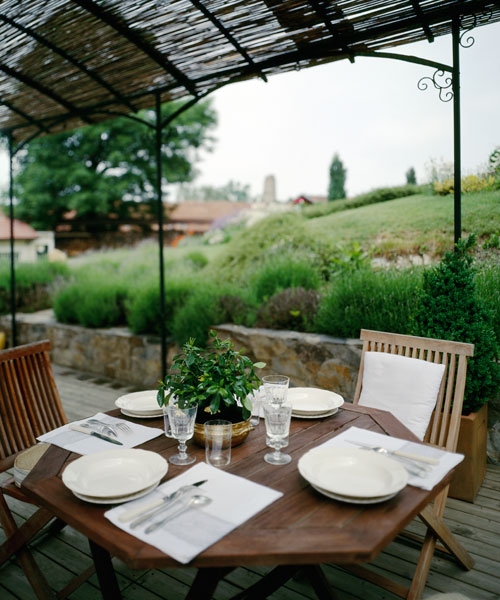 They wrote about us: Elle, FOOD – July 2008, Harper's Bazaar, Lidové noviny, Luxury Gourmet Guide, Marianne – January 2011, Marianne – August 2008, Marianne – September 2003, Sedm, Skvělá, The Prague Tribune, Týdeník Vlasta, Večerník Praha, Víkend, Žena a život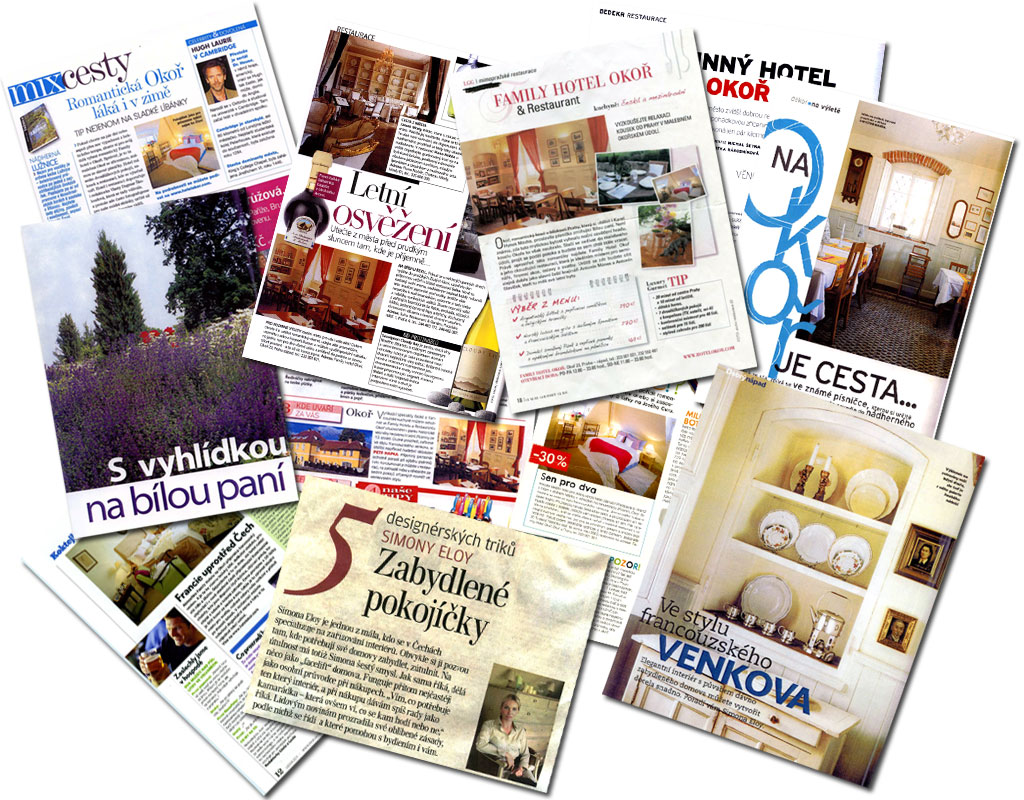 They have been at Family Hotel Okoř & Restaurant: Lucie Bílá, Hana Hegerová, Karel Kachyňa, Jiří Krampol, Petr Hapka, Michal Horáček, Chantale Poullain, Martin Zounar, Vlastimil Harapes, Bořek Slezáček, Richard Tesařík, Yvetta Blanarovičová, Helena Růžičková, Simona Krainová, Theodora Remundová, Bára Štěpánová, Vlastimil Bedrna, Mahulena Bočanová, Marta Kle'ová, Alexandr Hemala, Pavel Zuna, Marie Poledňáková, Kateřina Hrachovcová-Herčíková, Jana Kirschner, Juraj Herz, Václav Havel